2021.05.18
Ernesto de Sousa | My Friend - Works and Documents of the Ernesto de Sousa Collection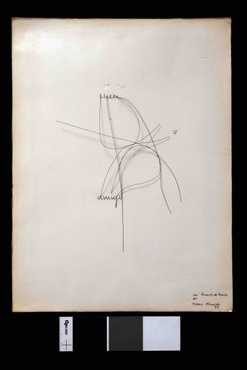 This exhibition is part of a series of events to mark the 100-year anniversary of Ernesto de Sousa's birth, in which the Museu Nacional de Arte Contemporânea seeks to pay tribute to one of the most important figures of contemporary Portuguese art and creation, whose influence continues to be felt to this day.
Organised by Isabel Alves, who has dedicated herself to the preservation and dissemination of the artist's legacy, the exhibition places documentation (correspondence, publications, projects) alongside artworks given to Ernesto de Sousa from the 1940s to the 1980s by some of the most important national and international contemporary artists.
This dialogue between documentation and artwork provides a multifaceted and heterogeneous itinerary of his aesthetic career and affinities, reaffirming the collaborative nature that always guided his activities as an "aesthetic operator".
From post-war neorealism to the 1980s, from Almada Negreiros to Wolf Vostell, from cinema to mixed media works, from popular art to the exhibition Alternativa Zero; these are just a few examples of the vast network of artistic intervention, collaboration and reinvention of art and life that always motivated Ernesto de Sousa.
Ernesto de Sousa also played a crucial role in the promotion of Portuguese art and artists abroad and in disseminating the latest developments of the international artistic panorama within Portugal.
The aesthetic, artistic and historical range and reach of his work continues to be active and topical, inspiring new generations from various backgrounds and reaffirming the innovative and contemporary nature of his legacy.

Emília Tavares
More Info