2022.03.19
Hugo Canoilas | Siblings of the sea and the forest | Lecture by Chus Martínez and projection of the film 'Theodora or The Progress'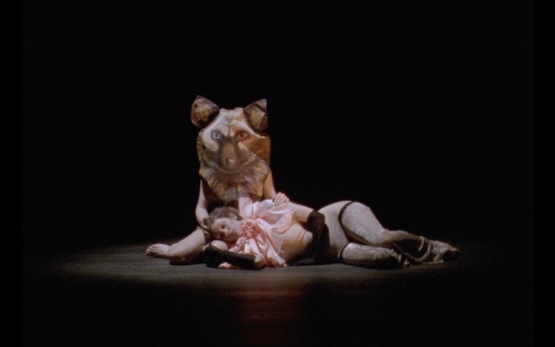 Gulbenkian Foundation, Lisbon, Portugal
Hugo Canoilas's exhibition Sculptured in Darkness is the starting point for a public programme of conversations and debates in connection with the screening of the film Theodora or The Progress (2021), made by the Alpina Huus artists' collective, which includes Hugo Canoilas, Elise Lammer, Niels Trannois and Florence Peake, among others.
With the collaboration of Chus Martínez, Elise Lammer, Hugo Canoilas and Rita Fabiana, the programme seeks to question the way that some contemporary practices of artistic research allow us to critically rethink and re-imagine new ways of being and doing, opening up to other modes of cultural, social and ecological co-existence. The debate also seeks to investigate the way that these artistic practices can generate strategies of resistance to a hegemonic vision and construction of life and of the world, which lie at the centre of social and climate injustice and which continually produce new forms of inequality, discrimination and exclusion.
The encounter between the Sculptured in Darkness project and the film Theodora or The Progress is also an opportunity to rethink and debate possible modes of coexistence and relationship between human animals and non-human animals, with echoes in symbiotic and mutualistic relationships, seeking to establish new forms of attention and empathy.
The Sculptured in Darkness exhibition is currently on display at the Calouste Gulbenkian Museum's temporary exhibitions gallery, and it is open to the public until 30 May. 
More Info