2021.06.08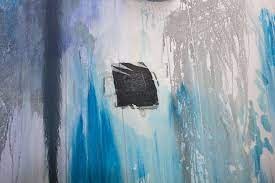 Quinta do Quetzal, Portugal
Departing from an idea to develop and produce traces of paintings on the wall as they happen in his own studio walls, and use them as non-rational maps where some imagery around his previous 
grotto
 project could be placed. 
The grotto
 was a project developed by Canoilas with 
Galeria Quadrado Azul
, in Lisbon. Using part of the gallery's basement floor, the 
grotto
 worked as a collective work and an experimental platform that seeked to create a community between a group of artists, the gallery and its audience. The wall he produced for Quetzal, unfolds a map of already done interventions, historical associations, and many desires. The marks are made with high fluid acrylic paint on a thin canvas and water and the imagery is transferred (with a special water-based material) from digital prints into the wall. The way they are done creates a kind of camouflage or discovery game of the viewer, who seeks to discover among the wall-painting the hidden insertions.
More Info