2022.06.01
Paulo Nozolino | Le rest est ombre | Centre Pompidou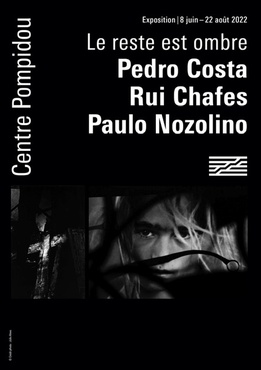 Centre Pompidou, Paris, France
Le rest est ombre - Pedro Costa, Rui Chafes, Paulo Nozolino
Dedicated to Portuguese artists Pedro Costa, Rui Chafes and Paulo Nozolino, this group exhibition is presented in the form of a renewed dialogue between film, sculpture and photography.  
Articulated around the installation As filhas do Fogo by Pedro Costa and Rui Chafes, and the film Minino macho, Minino fêmea by Pedro Costa, accompanied by a series of photographs by Paulo Nozolino, the exhibition is designed as an immersive mental journey. 
Invited to stroll through a deliberately labyrinthine space plunged in darkness, the public experiences a complex collective work positioned at the intersection of these three artists' artistic interrogations, artists who have engaged over the years in a fruitful collaboration.
Opening: June 7
More Info